Booking
Create your Tailor-made holiday with our Guest Experience Manager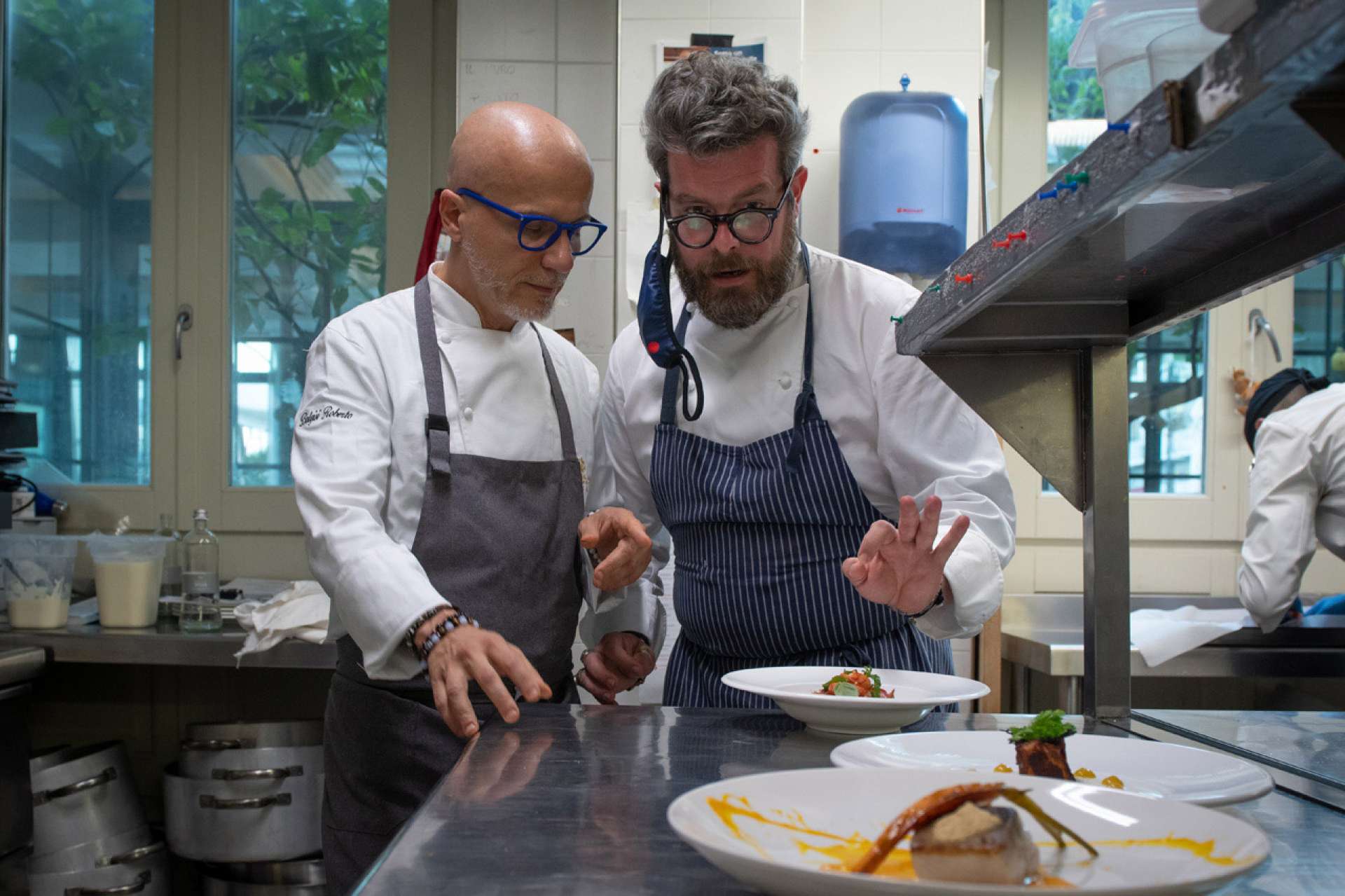 Gourmet summer at the Grand Hotel Alassio
A successful of taste and stars on the table
Sunday 30 August 2020
An operation successfully guided by the volcanic general manager Gianluca Borgna, rewarded by an excellent result and reward. An even more surprising success if you think about the complexity of a tourist season like the one we are experiencing, in this very difficult year 2020. Six evenings based on two themes: gourmet cuisine and pizza and bubbles. "Under a sky of stars" was the claim of the three evenings, during which the executive chef of the house, Roberto Balgisi, duetted with some of the most famous Italian chefs, Andrea Berton, Marco Cahssai and Eugenio Boer, enchanting the public with starred dishes in every sense.
A brief note on the "resident chef": Roberto Balgisi, born in 1973, from Varese, after a long career in Italy and abroad, has been executive chef at the Grand Hotel Alassio since 2015. An eclectic artist in the kitchen, Roberto is the favourite chef of princesses, celebrities from show business, finance and industry on the Western Riviera. He loves the comparison with other chefs, who share his passions for innovation and culinary art, and is an enthusiastic protagonist of challenges in the kitchen, such as the one that has just ended.
"Pizza and bubbles' were the ingredients of another series of gastronomic evenings, in which one of the most popular Neapolitan dishes had an unusual and noble combination: Ferrari bubbles. These evenings were also applauded by the public. Antonio, the Neapolitan pizzaiolo of the Grand Hotel Alassio, spokesman for the most exquisite tradition, challenged the experiments of Andrea Barton and Gino Fedele.