Booking
Create your Tailor-made holiday with our Guest Experience Manager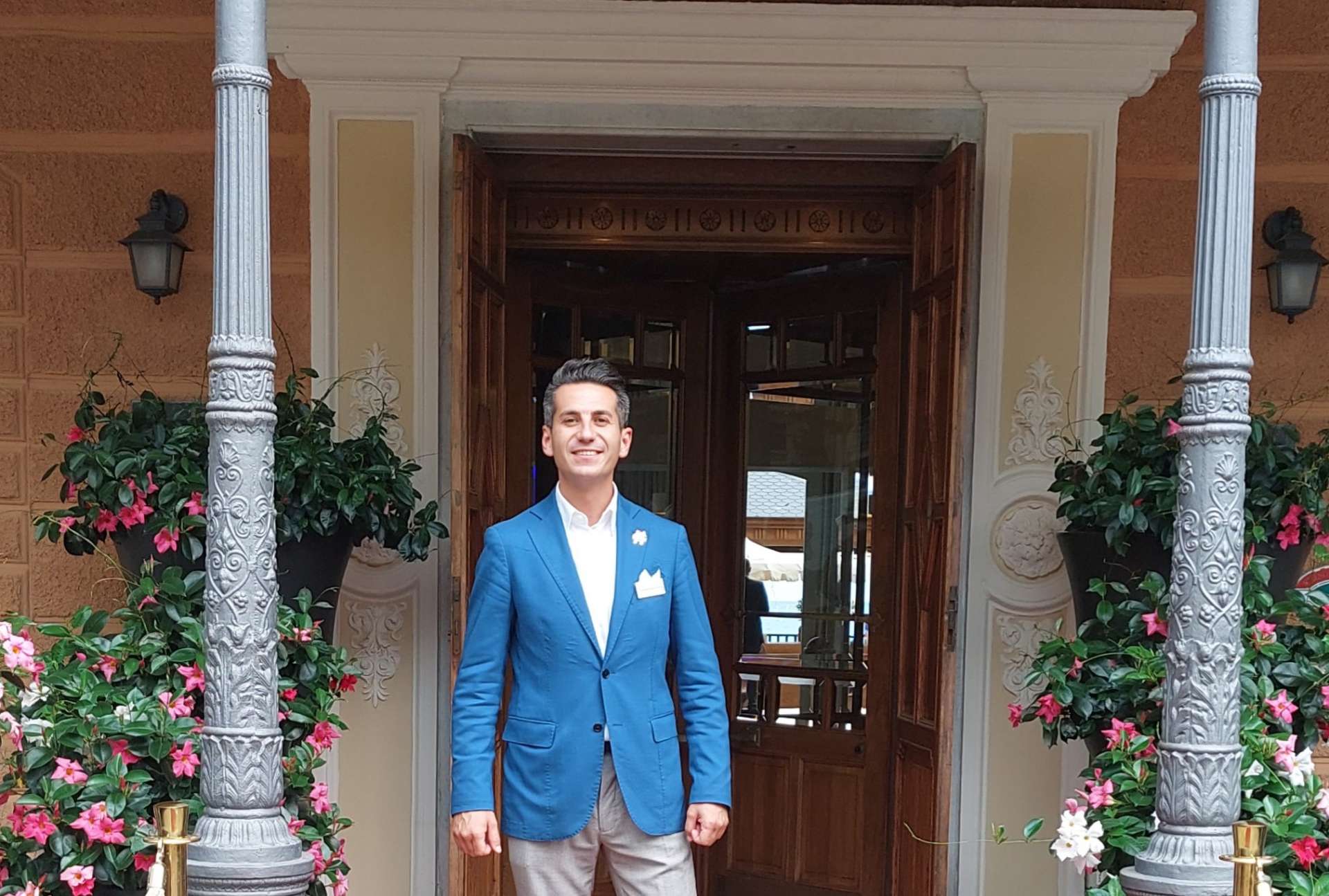 Tête à tête with our Head Concierge
Interview to Alexandru Cancel
Monday 13 June 2022
1. What job did you dream to do when you were a child?
Like many other children I wanted to be a football player... various injuries made me give up
2. Which type of academic formation did you receive in order to become a Head Concierge ?
Diploma in accounting and mostly many experiences as an intern in both front and back office. I worked in many 5-star hotels in southern Italy, and abroad (e.g. Le Meridien Piccadilly in London).
3. Which was the biggest difficulty encountered in these years? And your greatest satisfaction?
The greatest difficulty was certainly the approach to the English language. Being able to overcome the problem of communication (in another language different from my mother tongue) required a lot of patience and dedication. My greatest satisfaction is to have had the deserved opportunity to play this role at GHA, one of the most famous Hotels of the Ligurian Riviera. The hardest difficulty was for sure the relationship with the English language.
4. If you hadn't done this job, what else would you have wanted to do?
I have always been fascinated by the possibility of knowing the various facets of the world and the various people and cultures that populate it. I might have taken the profession of flight steward or some other profession that would allow me to fill my strong desire for knowledge.
5. Sometimes your job is very similar to that of a psychologist ... right?
Definitely, I usually have to listen to various problems and needs of people and then find compromises and solutions to harmonize common needs.
6. Could you tell us about the strangest request that someone ever made to you?
…In that period I was working at the Sextantio 'Le Grotte della Civita' in Matera. A guest from Texas asked me for a safe place close to the hotel where his helicopter could land… at the end I organized a safe landing on a go-kart track and after that, I was supposed to transfer all the guests back to the hotel, finally, all the requests of the guest were completely satisfied.
7. What advice would you give to a guy or a girl who would like to start your same profession?
My advice is to collect as much information as possible about the territory around the hotel you are working at, so as to become a connector and a wise interpreter between the hotel itself, its customers and the territorial fabric all around.
8. Your job is often "male" or am I wrong?
No, it's definitely not a male job. I work with many different colleagues. As in any working environment, it is enough to put passion and dedication.
Written by Indira Fassioni