Booking
Create your Tailor-made holiday with our Guest Experience Manager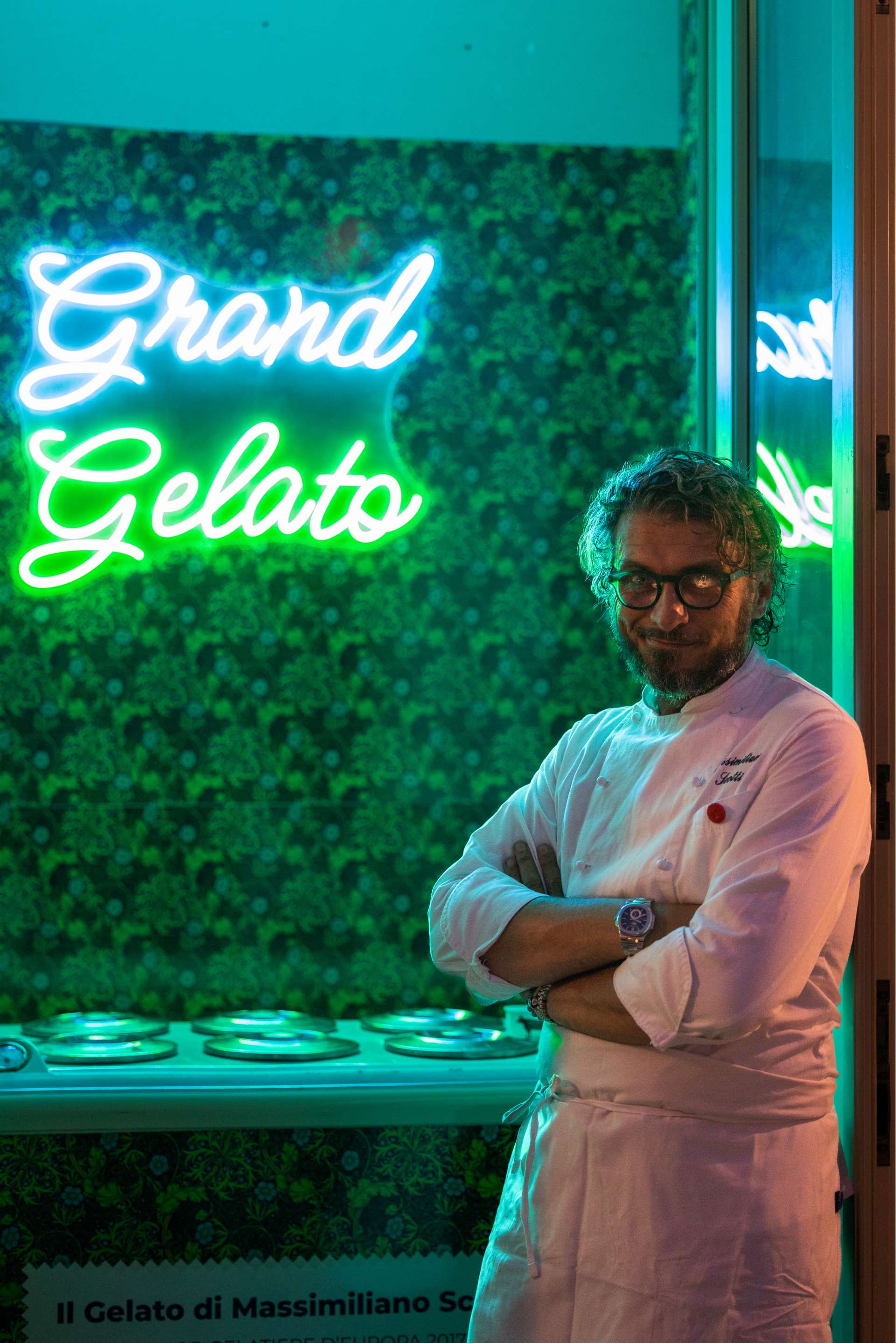 Cone or cup?
Massimiliano Scotti, one of the best gelato makers in Europe, reveals us his secrets between a gelato and another
Thursday 29 June 2023
Massimiliano, cone or cup?
The cone has its real appeal, however, in my opinion a gelato must not be licked, but enjoyed in the cup using a little spoon. And I prefer it as a one-flavour gelato, to avoid other flavours distracting my attention. It might be the case that I take another, differently flavoured, cup - perhaps!
What is your favorite flavour?
I'm a simple guy, but there is one flavour that most of all brings me back to when I was a child, because gelato is like Proust's Madeleine. And the flavour with that power is stracciatella.
If gelato is fad-sensitive, too, what will the new Summer trends be?
Fads are a continuous comeback, and the new Summer trends will be the great classics of Italian gelato making, without forgetting a few peculiar experiences such as tea or flowers infusions. However, I always like to remind the trend related to the Italian classics: stracciatella, cream, pistachio, hazelnut. None of these should ever be missing.
In your book "Il gelato tutto l'anno" (i.e. Gelato all year long) you collected a series of sweet and savoury gelato recipes, for every season. Which one is the most extravagant?
Well, for sure, my butter and anchovies gelato. I tend to pair it in a gastronomic experience with spaghetti aglio olio e peperoncino (i.e. spaghetti with garlic, olive oil and chili pepper) cooked like a risotto in creamed red beet, with crumbs of toasted bread and wild fennel. We have also made it here at Grand Hotel Alassio and for sure it will appear on our menu again.