Booking
Create your Tailor-made holiday with our Guest Experience Manager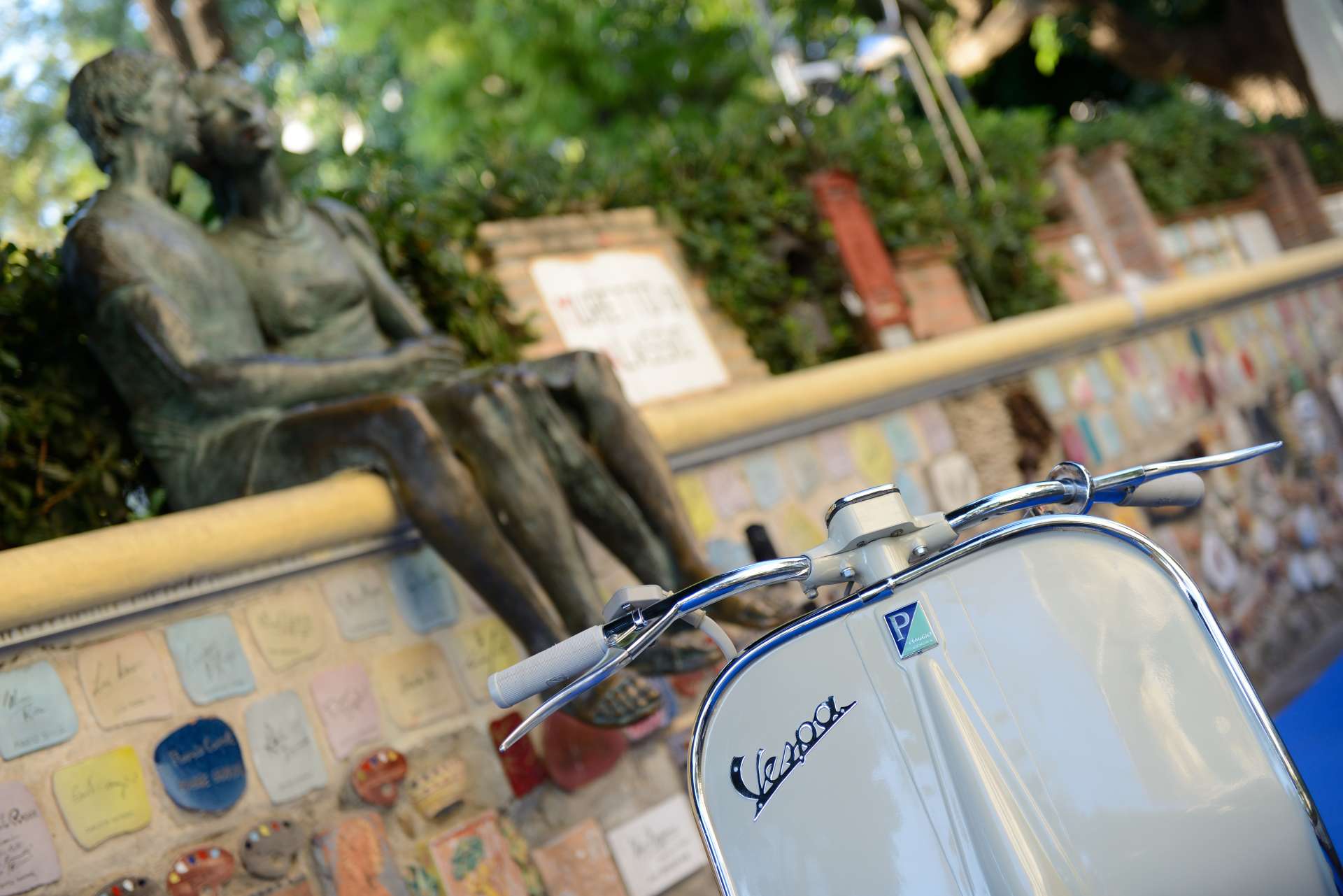 Il muretto
Alassio the seaside town, the queen of the Riviera delle Palme and the fascinating story of its "Muretto"
Wednesday 19 October 2022
Not everyone knows the story of 'il Muretto', located in the beautiful town of Alassio. The idea was born thanks to the famous writer Ernest Hemingway.
It is said that he had this brilliant idea during one of the many evenings in which the famous author (an Italy enthusiast) was enjoying his Martini Cocktail at the Caffè Roma.
Afterwards, he spoke with Mario Berrino, the owner of the bar, and he suggested him to put a tile for every famous character who would pass by.
The curious thing is that the first tile was placed secretly and during the night. This is how it all began, with the laying of the first ceramic tiles, made by the ceramist Ivos Pacetti from the Quartetto Cetra, famous at the time, with their signatures. Over years, many famous people paid their tribute to the city with a memory of their visit, such as: Adriano Celentano, Amanda Lear, Carlo Verdone, Dario Fo, Francesco Guccini, Mike Bongiorno, Jacques Prévert, Gino Paoli, Michelle Hunziker, Vittorio De Sica, and Vittorio Sgarbi. These are just some of the celebrities who walked by the famous "Muretto", which is now known all over the world. Another interesting fact about Alassio is the "Muretto" of dogs located in the Morteo gardens of Piazza Stalla founded in July 2013, inspired by the famous Muretto.