Booking
Create your Tailor-made holiday with our Guest Experience Manager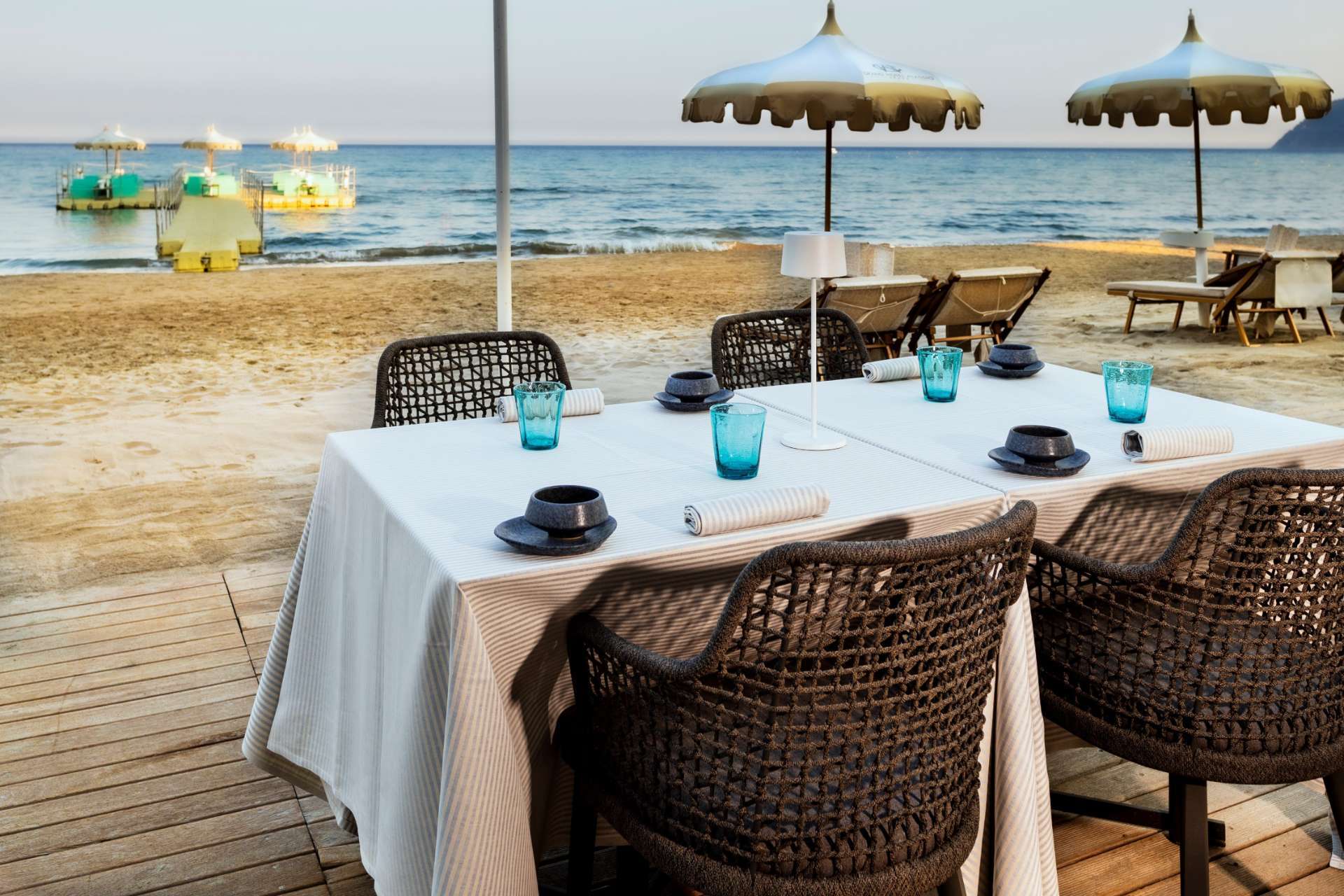 The taste of an Italian summer
Grand Hotel Alassio celebrates the stars of italian cuisine
Friday 09 July 2021
A parade of stars is ready to welcome the guests of the Grand Hotel Alassio. Award-winning chefs, pizza masters, award-winning chefs: the extraordinary Italian gastronomic uniqueness will be celebrated with a series of events at the historic Hotel della Riviera dei Fiori.
It starts on the 16th of July with Matteo Sivero, the youngest starred chef in Italy, who will kick off the exceptional culinary event "Under a Starry Sky", proposing the specialties that earned him the coveted recognition of the Michelin Star.
Then, on the 31st of July, Alfio Ghezzi di Senso Mart, an illustrious restaurant in Trentino where the taste experience meets the philosophy of its creator: "Beauty and art, like goodness, are essentially the ability to leave a trace of self in people, the ability to excite!". The 18th of August will be the turn of Marco Cahssai, star of the Atman restaurant where he interprets Italian with simplicity and taste. The last night, Domenico Candela of George Restaurant of Naples, a Michelin star: "I bring my choices on the table, the products of preferred territories, the love for sauces, the authenticity of the tomato that is combined with the exhilarating scent of basil. I bring to the table my daily journey in the world of gastronomic art''.
Grand Hotel Alassio is also preparing to pay homage to the great Pizza Masters with a series of evenings dedicated to the most beloved Italian specialty in the world. From the 23rd to the 25th of July Chef Stefano Miozzo, world champion of gourmet pizza, will delight guests with his combinations of ingredients and his imagination, which allowed him to enter the Olympus of the master pizza makers.
From the 10th to 13th of August it will be the turn of Federico De Silvestri, world champion of gluten-free pizza, which promises to satisfy even the most demanding palates.
What is your secret? A continuous updating of the techniques and a constant improvement in the choice of products, preferably at km 0. Fabrizio Giovannini and Giuliano Moraca, famous masters of Pizzeria Il Pachino, 3 Gambero Rosso segments, are the stars of the evening of 26 August. Finally, on September 11, Gabriele Dani and Veronica Costantino, of Pizzeria Largo 9 in Florence, will propose an innovative format: the union between the world of white art and that of mixology.
A succession of memorable evenings to celebrate the Italian spirit, thanks to the contribution of S. Pellegrino, Ferrari and Moët & Chandon, the exclusive brand for the Palm Island, the spectacular platform where you can sip the most glamorous aperitif of the Riviera, pervaded by the warm dim lights of the lanterns at sunset. A lovely pier, a real terrace in the blue of the sea, with around the frame of the famous town seen from a truly unique perspective!