Booking
Create your Tailor-made holiday with our Guest Experience Manager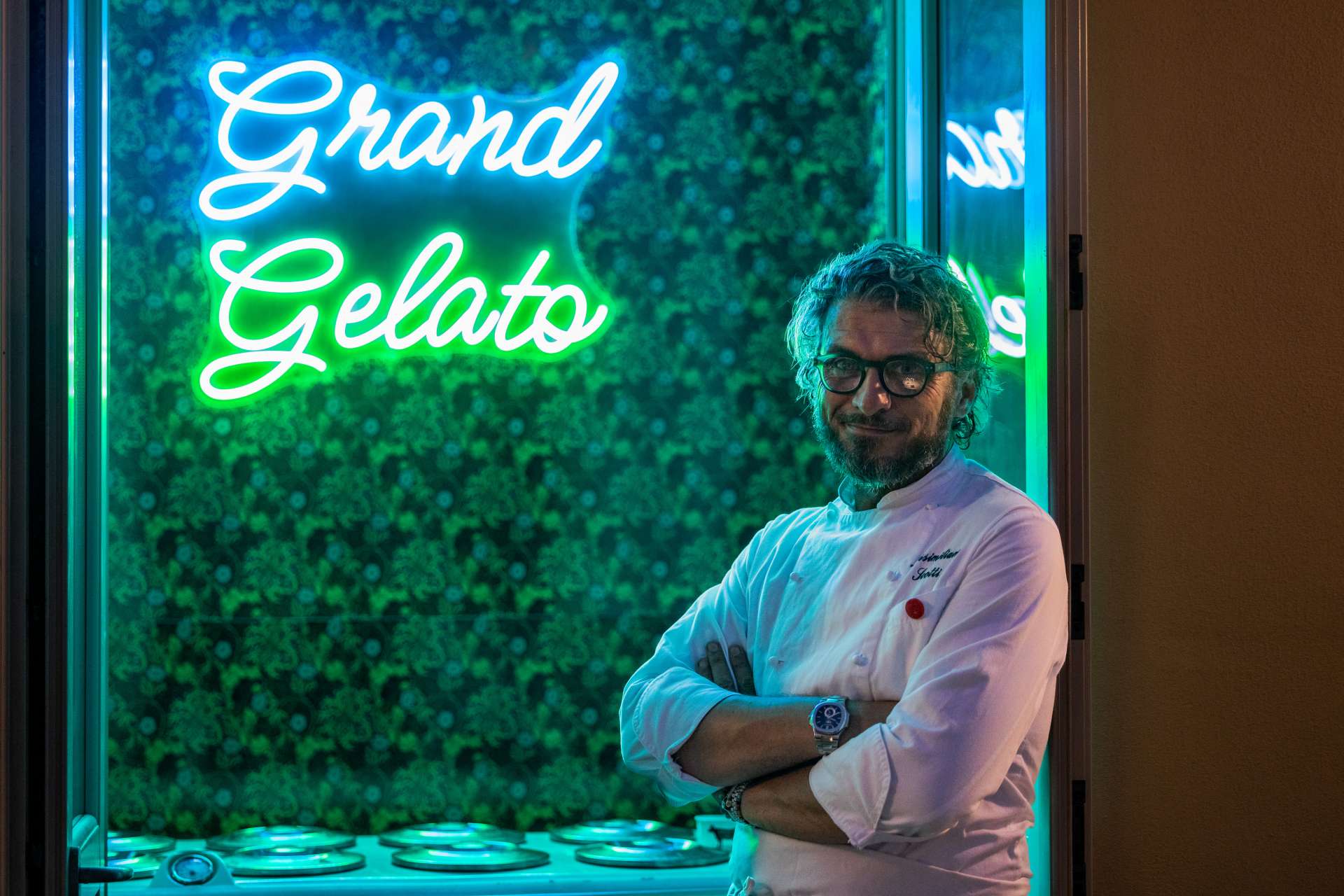 Stefano Miozzo e Massimiliano Scotti
Enjoy Pizza & Gelato, the most beautiful combination in the World!
Wednesday 19 October 2022
When Gianluca Borgna - our General Manager - chose to bring Stefano Miozzo and Massimiliano Scotti, everyone was really excited. Stefano Miozzo is a 3-times World Pizza Champion and the owner of Zio Mò Pizza and Bistrot. On the other hand, Massimiliano Scotti is the best ice cream maker in Europe with 3 "Gambero Rosso cones" - the best award on this field - and Chef patron of "Vero Latte" ice-cream laboratory (Vigevano). Pizza and Gelato - definitely in their best version - to boost our food experience. An experiment to create the city's most fashionable pizza & ice creams designed for our guests, our families, our loved ones. A really barefoot luxury holiday because nothing epitomises a real Italian summer more than a creamy artisanal gelato and a tasty pizza. A unique culinary journey to rediscover the traditional flavors - as it once was - both as good as nature. And to reach this goal, we immediately think about the best product bustling with families eager for an authentic Italian experience: la Pizza!
Right away we set the bar high and we involved one of the best Italian pizza makers. Stefano Miozzo is the master of the Neapolitan pizza prepared with a long leavening process and excellent raw materials. Since we met Stefano - during one of our "I maestri della pizza" events - we fell in love with his pizza and we decided to create a strong partnership with him.
And the surprises are not over: what is the first thing that comes to your mind when you think about pizza and...? We're going to reveal the secret: Italian gelato! The love story began at the end of 2021 when we asked Massimiliano Scotti - one of Italy's best ice cream makers and tv show protagonist "La Prova del Cuoco" - to join our team. Love at the first sight and a long-life partnership has taken root in the heart of our guests. A gelato that "makes your hands dirty" because it's completely natural. In short, completely gluten-free and prepared according to the quality of processing and the seasonality of the raw materials. Next to the "Piano Mare Lounge Bar", Massimiliano Scotti's gelateria was born with tropical furnishings and embellished by the neon "Grand Gelato" that attracts many people from everywhere. Ten flavors, that revolve around seasonality and what the nature offers everyday. Summer is here, a time for gelato, especially when it's artisanal Italian ice cream made by hand using fresh, local ingredients. Enjoy Pizza & Gelato, the most beautiful combination in the World!