Booking
Create your Tailor-made holiday with our Guest Experience Manager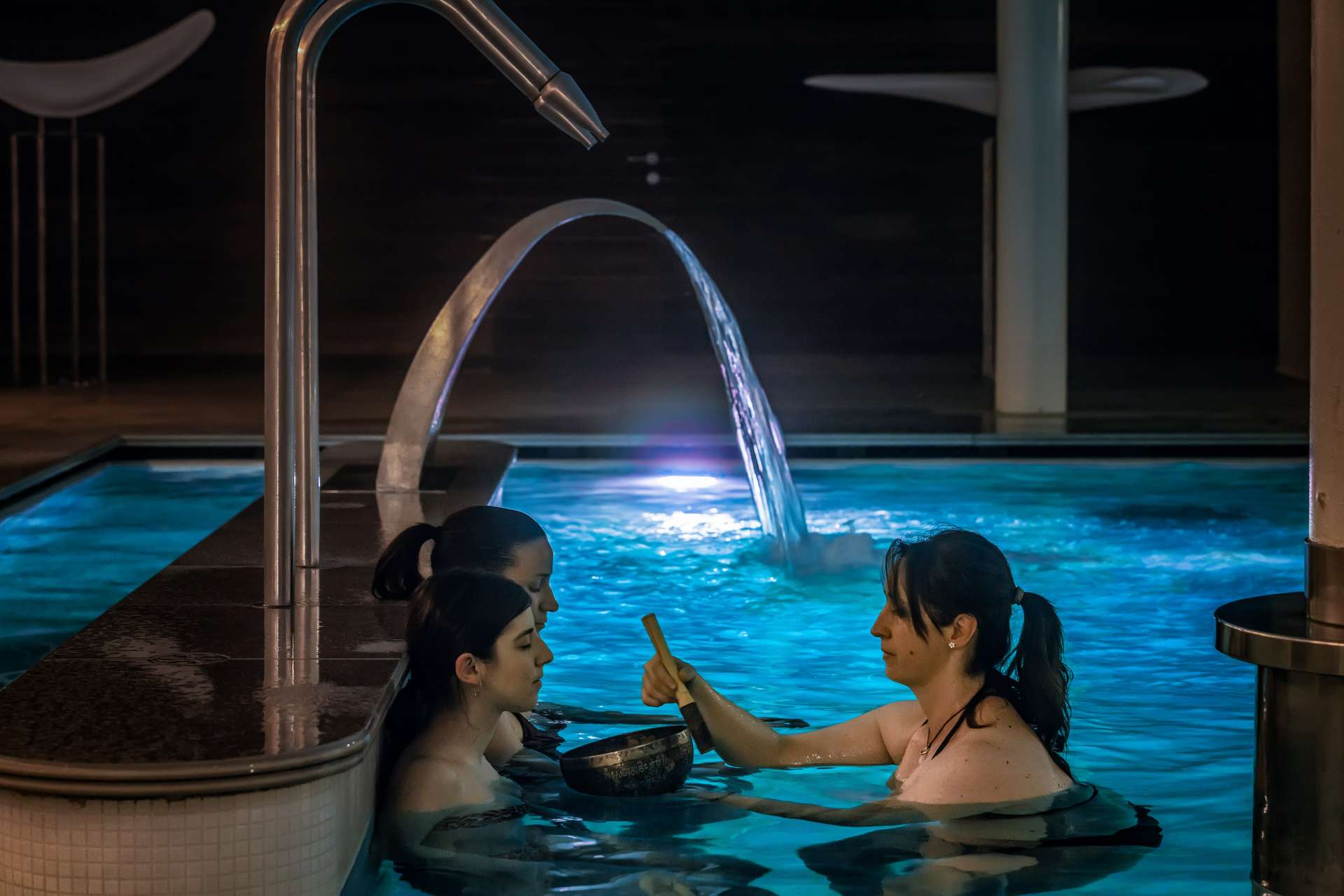 Thalassio Spa night Experience
Relaxation for body and mind
Wednesday 19 October 2022
The Thalassio SPA Night Experience takes place every Friday evening with the waters of the Ligurian Sea accompanied by Aufguss Rituals.
The Aufguss is a ritual of well-being preceded by scrub with salt and essences or brown sugar and even ice cream or seasonal fruit.
The treatment consists in pouring water or ice, mixed with aromatic or balsamic essences on hot stones and then directing the strong hot jet of steam with towel strokes. The ritual of well-being normally involves three cycles of water pouring and subsequent ventilation, during which you remain silent.
The treatment normally takes about 7 to 12 minutes, the temperature of the sauna remains constant: it is only the rough steam that makes a rise in temperature.
The Aufguss rituals are accompanied by the Tibetan bells. And to make the night even more attractive our Aperitif will be served directly on the terrace overlooking the sea, surrounded by sculptures of glass and sand of Master Elio Garis.
SPA Night Experience is every friday from 8 PM to 11 PM.